Recruitment - Shared Services Centres (SSC/BPO)
The unabated interest in opening SCC in Poland for business purposes, and the continuous development of companies that are already active in our country are clearly the factors that determine an upward trend in the SSC/BPO sector in Poland. It also implies large recruitment needs. This explains why in the SCC industry it is essential to acquire the best and most motivated candidates and inspiring managers who also act as sort of a binding agent of their teams.
The Michael Page Shared Services Centres team are looking for specialists, managers, and the managing staff for BPO, SSC and ITO organisations. Recruitment for shared services centres is truly one of the most demanding jobs. This is why it is worth entrusting it to an effective and reliable recruitment company.

We are a personnel consultancy company that has been around for a few decades, and our Michael Page Shared Services Centres team is made up of accomplished recruiters who use a vast array of solutions, including digital recruitment marketing, to reach out to candidates at various levels of experience and connect them with their employers. Many members of our team, including its management, boast an operational experience gained directly in SSC or BPO, thanks to which they are able to even better understand the ins and outs of this particular sector. They also know which candidate profiles are most sought after. Our experience covers recruitment in such areas as:

Finances and accounting
Customer service
HR
Supporting processes
Banking and financial services
IT
Administration
High volume recruitment for SSC: it's worth trusting an experienced recruitment company
Thanks to a well-grounded experience, we perfectly understand the challenges faced by SSC and BPO that look for staff. Our knowledge and the tools we use allow us to carry out the most demanding mass recruitment processes for this particular sector, including building relevant structures from scratch.
HR consultancy in the SSC/BPO sector
Our cooperation with clients is not limited only to presenting them the best candidates for a given position. We also provide our clients with comprehensive HR consulting services, irrespective of the stage of completion of a given project, as it may regard both a start-up and migration.

Contact details:
If you are looking for trusted and effective recruitment, partner or you want to talk about development of new or existing structures, please contact our experts.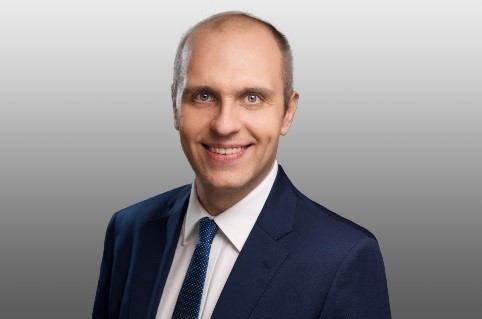 Piotr Dziedzic
Senior Director
E: piotrdziedzic(at)michaelpage.pl
T: +48 22 319 30 00