"We make the use of water
easy and sustainable."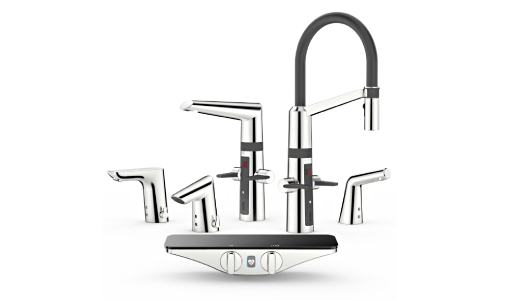 Oras Group is a powerful European provider of sanitary fittings: the market leader in the Nordics and a leading company in Continental Europe. 
Our vision is to become the European leader of advanced sanitary fittings. 
Oras Group has two strong brands: Oras and Hansa. The Group's head office is located in Rauma, Finland, and another large office is located in Stuttgart, Germany. The Group has three manufacturing sites: Kralovice (Czech Republic), Olesno (Poland) and Rauma (Finland). Oras Group employs approximately 1,200 people in twenty countries.
Oras Group is owned by Oras Invest, a family company and an industrial owner.
Why join Oras Group?
Our values, Openness, Fairness, Courage and Effectiveness, create the basis for our collective business culture. Our values guide the decisions we make, and they help us prioritize matters. Our values apply to us all, regardless of our position.
Openness – Trust for each other, honesty
Fairness – Fairness in decisions and in behaviour
Courage – Open-minded approach to new things
Effectiveness –  Achievement by doing the right things
Informal and modern work culture
We have a lean organization with low hierarchy, informal style of communication, and modern working practices. 
We approach everything we do with high intensity and commitment, giving priority to co-operation.
We embrace modern work culture and see it as a way to inspire our employees. At Oras Group, you have a chance to develop yourself and further your professional skills. We support the well-being of our employees by promoting sports and other leisure activities. We also encourage our employees to invest into their lives outside work, and approach work-life balance in a flexible way. 
Our web presences:

Social media accounts: