What happens with your CV?
Sorry, there are no active vacancies
SOUTHWORKS is growing fast and hiring fast.
We're not your average dev firm – so this is a great place to build your anything-but-average dev career.

This is where top developers get the opportunity to:
Be the best – You'll work on elite three-person Fireteams with other sharp, skilled coders who know how to do top-notch, innovative work in record time.
Grow like crazy – You'll take the next step in your career and have plenty of opportunities for professional development through weekly feedback sessions.
Take on the challenge – You'll be tackling new things all the time, have the freedom to self-direct your own work, and get hands-on training with the latest technologies.
Make a difference – You'll write code for some of the biggest brands in the world, and set a new standard for high-quality, high- profile projects.
---
Anyone who promises to Make Everything Right™ is someone who will treat you right.
"Make everything right" is our promise, a commitment, to having high standards and doing things well in a world where others often cut corners. In a world where so many things go wrong, our customers can count on us to make it better, and right, and good (sense of relief in a world of chaos).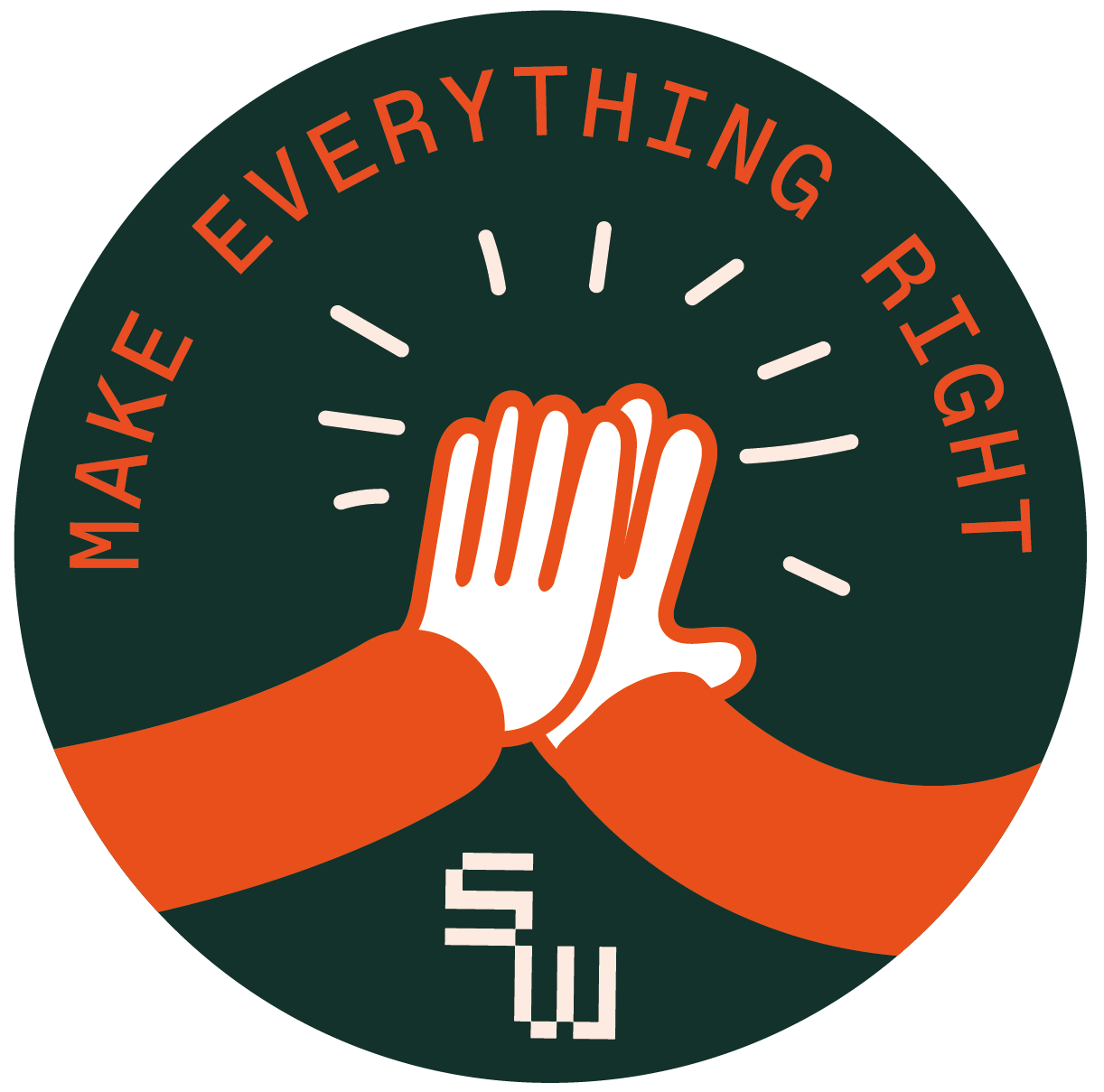 Own it
We always keep driving projects forward rather than waiting to be asked for the next step. We make adjustments on the fly, so we can easily adapt to changes on the plan. We are always looking to shorten the feedback cycle.
Bring it
We are willing to challenge the status quo, give honest advice and present un-conventional ideas. We deliver more than just the product, but also demonstrate new processes and best practices. We prefer the big-picture thinking, and work as a committed team that goes the extra mile to make projects successful – whether it's sending an extra email, creating a PowerPoint, making 10 phone calls to get the answer we need, or whatever else it takes.
Prove it
We believe in frequent proactive updates, so the people we work with never wait to hear important news or are left without a response. We are transparent of where we stand at all times. We give quick, honest answers to any questions that come up along the way.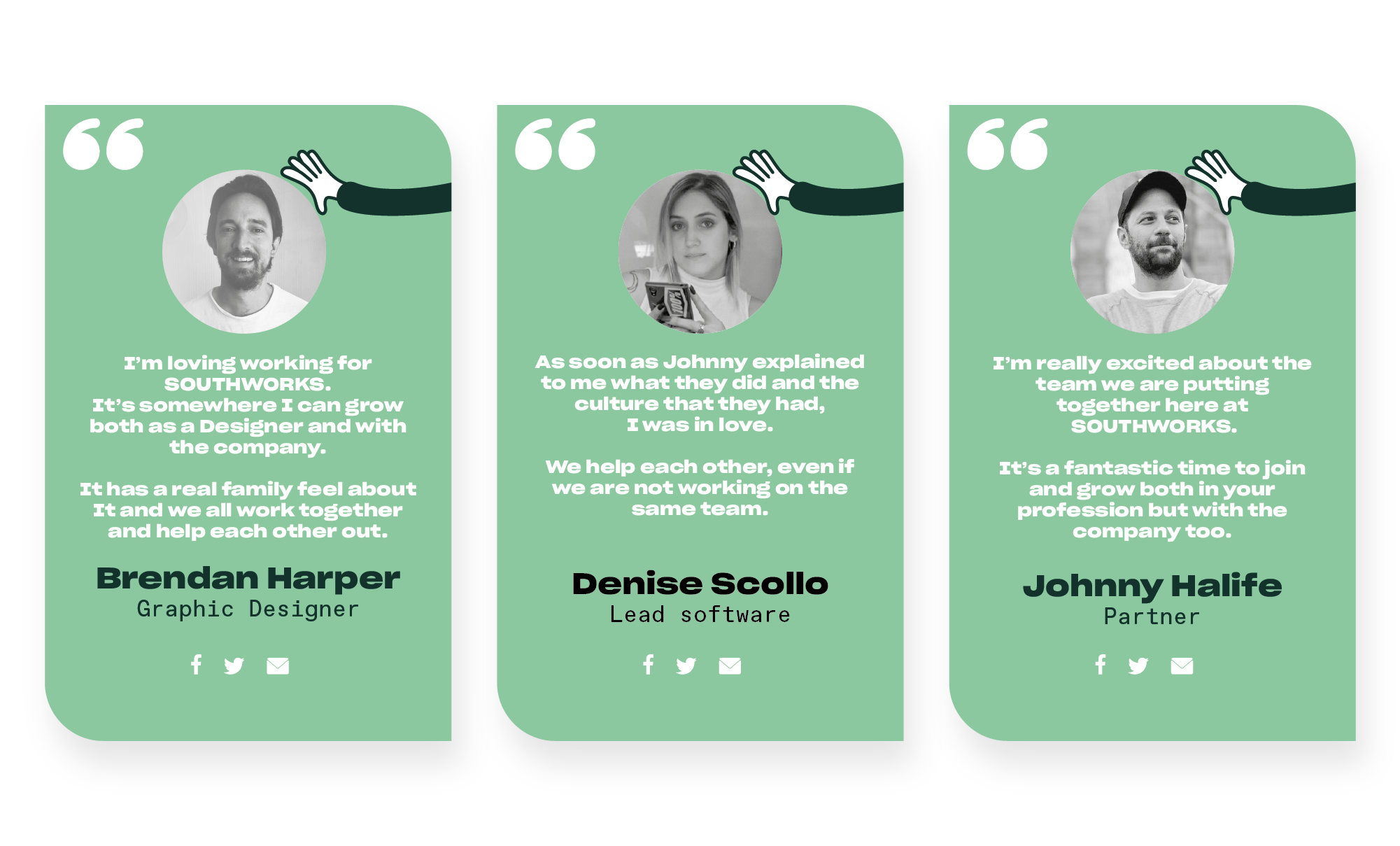 Career development
SOUTHWORKS aspires to be an organisation that reflects the globally diverse audience that we serve. We believe that in addition to hiring the best talent, a diversity of perspectives, ideas and cultures leads to the creation of better products and services.
 
SOUTHWORKS' developers work on high- profile projects for some of the biggest brands in the world and set a new standard for high-quality. We're looking for developers who bring fresh ideas from all areas, including information retrieval, distributed computing, large-scale system design, networking and data storage, security, artificial intelligence, natural language processing, UI design and mobile; the list goes on and is growing every day. As a developer, you will work on a wide-variety of projects critical to our customers' needs with opportunities to switch teams and projects as you and our fast-paced business grow and evolve. We need our developers to be versatile, display leadership qualities and be enthusiastic to take on new problems across the full-stack as we continue to push technology forward.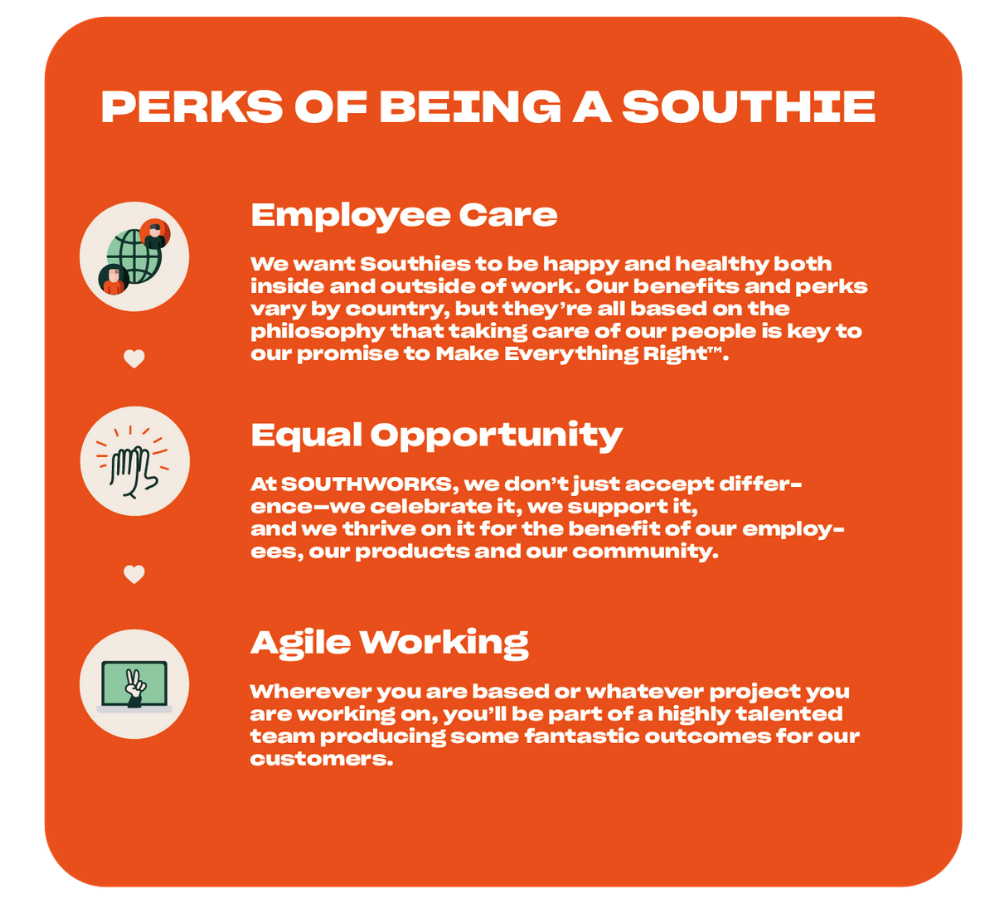 ---
Locations