We have conducted an interview with Anna Durczak and Wojciech Bartz, business managers for the Shared Services Centres (SSC) division at Michael Page in Warsaw, Poland. We picked their brains to find out about the growing SSC trend in Poland and discover what's creating the buzz around Shared Services Centres. They have been with our business for a little over half a decade and they know their stuff when it comes to SSCs. Both Anna and Wojciech have supported the SSC decision for SSC businesses in Poland since the beginning.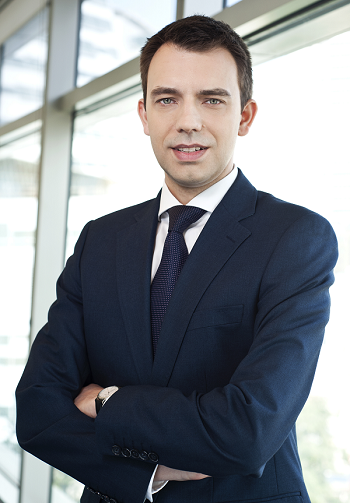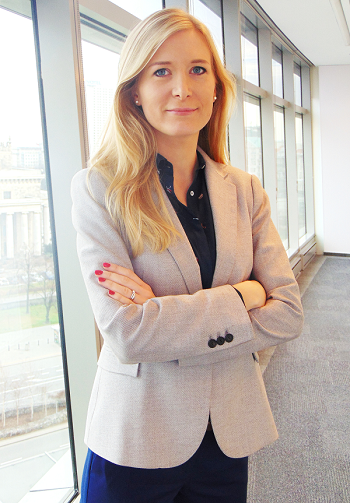 Hi, before we start, could you tell us a little bit more about your experience in recruiting for SSC roles in Poland?
Anna: In particular, Michael Page is concentrating its business in the centre and south of Poland where SSCs are most centred. We focus mainly on finance and accounting due to the high demand on the market for such roles in Poland. However, what strikes us is the growing demand for SSC specialists also in the areas of HR/payroll, IT, marketing and procurement and we support our clients with such roles as well.
What do you think has created the rise in demand for these positions?
Anna: 10 years ago when the first SSCs were established in Poland many foreign investors were still sceptical about moving business crucial processes to a foreign country. At that time, the risk connected to supporting some business processes remotely seemed too high. However, over the years finance SSC hubs in Poland have proven to be successful not only in being cost effective but also in delivering high accounting services and by this outgrowing the expectations of many investors. Now, we have reached a point where the trust in the viability of SSCs is very high and as a result this has encouraged companies to embrace new functions (HR/payroll, marketing, procurement) within their SSC structures. It's a rather natural trend that companies are now adding new processes and most probably in the near future we will see an even higher rise in the demand for such roles.
What benefits are there for SSCs in Poland?
Anna: Cost is definitely a factor but we also have a good talent pool. A lot of candidates already have previous SSC experience and collectively you can expect them to speak a total of 40 different languages. This is something that you might not find in India, for example. Considering that talent is the bedrock of every successful SSC new investors should not neglect this factor when determining their SSC location strategy. The time zone is another benefit. We also have the same culture as Europe; we are more aligned with our European neighbours than say India. We have a cultural understanding, many Polish students also do an Erasmus exchange in Europe and as a result the cultural fit is better. Moreover, the cost of living is cheaper, we have a lot of office space availability and our infrastructure (access to airports etc.) is attractive to investors, too.
Wojciech: As an industry you can also receive incentives/grants which gives special preferences to the business services sectors, as one of the leading industries in the country. Among many others, we can mention: tax allowances in special economic zones or extra support for R&D developments.
And is Poland more attractive to investors than other CEE countries?
Wojciech: For now we're a leader in the Central and Eastern Europe (CEE) region thanks to the market being matured compared to other countries. Next to a qualified base of 200,000 skilled specialists, which is 40% of the entire CEE region, we have experienced team leaders and managers with SSC experience and this is crucial in making us stand out. Additionally, in Poland we have dozens of cities investors can choose from, compared to just a few in other countries. If foreign investors are thinking about moving their more advanced business processes or they want to recruit specialists who already have a few years of experience in the SSC/BPO sector, they usually choose Poland. Other countries in the region have not built up such a competitive advantage yet.
It seems like Poland is a paradise. There are many reasons to start an SSC in Poland but are there any elements which might make it difficult to start an SSC in Poland? What are the complexities, for example?
Wojciech: The competition in some cities is very high. Each year the SSC sector in Poland roughly grows by 20% so you can imagine how many SSCs are popping up. In Krakow, for example, the war for talent is evident. It's also visible in the salary expectations which are rising year on year too. When you hire specialists with multilingual skills you must remember that their financial expectations are much higher. What we observe is that such candidates usually tend to dictate the working conditions and are tempted by competitors to accept their employment offers even when they are not looking for a job actively. In consequence, they are usually not committed to working for one employer. Companies need to work on engagement in order to limit employee turnover. However, this is a challenge that you will have to face when establishing an SSC in any country where the competition is high.
You have mentioned India a few times. Is it your competition number one?
Anna: This depends on the business objectives that an organization wishes to achieve by creating a SSC. If it's only part of a cost saving strategy then "yes" India is our competitor. However, the trend we observe is that more and more companies, which are now creating SSCs are interested in moving up the value chain and transferring to their SSCs more than basic transaction processing. As a result, SSC/BPO companies which want to support more advanced processes or create centres of excellence usually choose Poland over India. There are even examples of companies which have moved their SSCs from India to Poland because while the cost may be slightly higher this is offset by higher quality of services.
Which skills are in demand in Poland? Language skills? Profiles?
Anna: In particular, French and German language skills are in demand at the moment. Finance roles are requested from our clients most often (AP, AR, GL Accountants and Team Leaders), those being the areas where our business focuses on, and where we orientate ourselves.
Wojciech: Another example is the financial services sector with global or region hubs located in Poland where we look for experts and managers within the fund accounting area. But there is also growing demand for candidates within IT, HR/payroll, procurement, banking and insurance areas.
Do you foresee any market changes in the coming years in this type of business?
Wojciech: A possible scenario is that in the coming years we will observe an increased use of robotics on a larger scale which will lead to the need to redefine certain SSC functions. However, the progress in the automatisation of processes will most probably not affect the number of SSC recruitment needs, just a switch in the type of functions which will be supported by SSC specialists.
Can you give us an example of how you have supported in establishing an SSC?
Anna: Absolutely! One of the recent examples is a company which we consulted and supported in the establishing their SSC in Warsaw from the very beginning. We started the cooperation at a greenfield stage when the company was migrating its HR processes. As usual, our timing was limited but we managed to successfully support them with recruiting HR and payroll specialists with German. Thanks to the success, we were offered full exclusivity in recruiting for their European Business Support Centre, with roles connected to admin, operation and data. We've already recruited over 70 specialist and managers for this company. Moreover in 2015 we have extended our co-operation and now have a recruitment-process-outsourcing-agreement (RPO agreement). Our SSC Consultant works for them on-site, taking part in interviews, presenting the candidates directly to the line managers and preparing recruitment reports.
Wojciech: It is a nice example of the evolution. And we now support their HR, finance and accounting, IT and customer service team. So we cover a lot of their business and it's a great example of how partnerships grow over time and you become a true part of their business.
Do you have any questions for Anna and Wojciech?
Anna Durczak: [email protected]
Wojciech Bartz: [email protected]